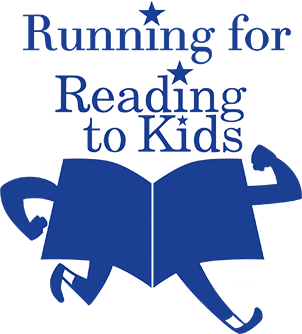 Join or support Team Reading to Kids in the 2023 Los Angeles Marathon on Sunday, March 19th, or the Big 5K on March 18th! This is our 9th time running the marathon!

There are two ways you can help our cause - running on our team or supporting our runners with your donations and/or at our water station!
---

Support Team Reading to Kids!

Do you want to encourage and support our runners as they strive towards their personal fundraising goals for Reading to Kids?

Please support our runners by donating to their efforts. Click on a runner below to donate your support!



You can also click this link to donate to the team as a whole and/or see our overall fundraising progress on our 2023 Los Angeles Marathon fundraising page on GiveLively.

Or, send a check made out to "Reading to Kids" and a note you are donating to our marathon team or a specific runner above. Mail checks to:
Reading to Kids
1600 Sawtelle Boulevard, Suite 210
Los Angeles, CA 90025

HAND OUT WATER DURING THE MARATHON!

Help represent Reading to Kids during the marathon by handing out water to the runners!

Our group will be at Water Station Mile 9 at Hollywood Blvd & Hobart Blvd., on Sunday, March 19th from 5am - 11:30am.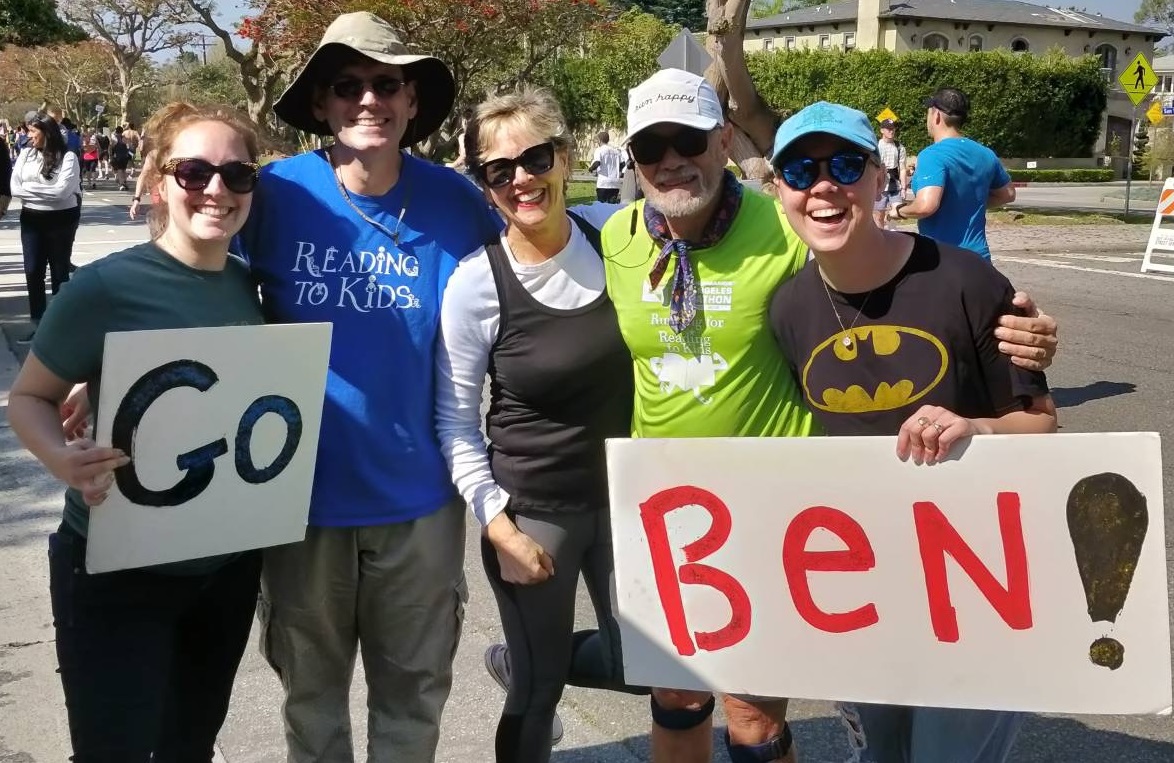 Click this link to sign up. Our group is Reading to Kids, so just complete the form and sign up to volunteer!
---

Run with Team Reading to Kids in the 2023 Los Angeles Marathon to be held on Sunday, March 19, 2023

Be a part of Team Reading to Kids as you run in one of the best marathons in the country. Click here to see our Facebook group, and click the play button below for a video of why we run!




By joining our team, your commitment will help inspire children with a love of reading, thereby enriching their lives and opportunities for future success. The dollars you raise will go to support our monthly reading clubs!

You can either run the entire marathon or run just the last 13.1 miles of the course as the Charity Challenge - an exclusive opportunity to participate without having to run the entire route!

If either of those distances are too daunting, you can join us in the LA Big 5K (that's just 3.1 miles) starting and ending at Dodger Stadium the day before the marathon on Saturday, March 18, 2023.

If you are interested in becoming one of our fundraising runners or creating a fundraising team, contact Chris Martin at marathon@readingtokids.org to receive further information on the simple registration process for becoming a fundraising runner.

IMPORTANT NOTE: to register to run on behalf of Reading to Kids, you MUST receive from us a special web address to use when registering on the Los Angeles Marathon website.




Below is a slideshow of our 2022 runners before, during, and after the Big 5K and marathon!

Check out the below video for Arrowhead from the 2014 LA Marathon that includes footage shot by Team

Reading to Kids

members

Chris Martin

,

Dee Falco

, and

Angela Cassidy

! If you look carefully you'll see in the video team members

Talia Ellis

,

Scott Taylor

, and

Zak Wolf

!